Choose Your Type Of Event
We have a number of different program theme ideas for both Corporate and Social events. To view the scavenger hunt ideas for your group, please choose whether its for a corporate or social event.
Scavenger Hunt Program FAQ
How Long Do The Scavenger Hunts Last?
Our standard scavenger hunts typically run for 2-3 hours, however, we can modify our programs to suit your timeframes so whether your looking for a 1-hour energiser or a longer hunt, please let us know.
Our virtual event programs last anywhere from 1-4 hours but you are free to spread these challenges out over multiple days if you like.
What group sizes can you cater for?
We can cater for any group size.
What locations do you operate
Ultimately we can conduct our hunts where ever you want them to be and we will tailor them to suit your needs. We operate Australia wide and our scavenger hunts are set up to be run in all capital cities and territories. We are able to start and finish in any location which gives you plenty of flexibility. To get scavenger hunt team building ideas relevant to your state, please click on your state below or visit the Corporate Events, Virtual Events or Social Events pages.
Canberra
Gold Coast
Darwin
Tasmania
And Everywhere Inbetween…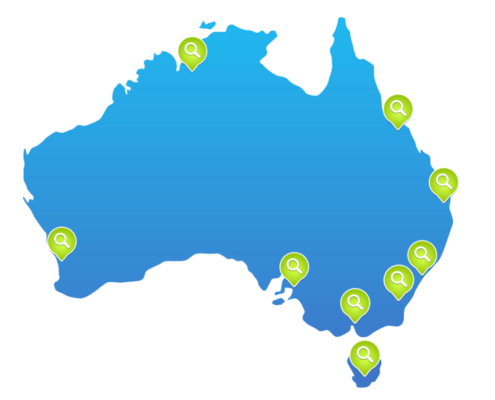 How much does it cost
Our pricing is typically worked out based on a per team basis and total group size.
To find out more about our Scavenger Hunt pricing options, please send us an online enquiry with your event details and we will send you a quote.
Can I customise and tailor my events
Yes absolutely, we will work with you to tailor it however you want it. Our scavenger hunts are designed to give you the flexibility you need.
We can customise the app to have your own branding and logos
You can submit customised questions and tasks
You can nominated designated start and finish locations
You can specify the length of program time
Just let us know what you want to do and we will see if we can do it.
What team building outcomes can be achieved with our programs
Some of the outcomes that you can expect to achieve through one of our scavenger hunts would be:
Time Management
Planning & Strategy
Increased Communication
Healthy Competition
Leadership
Utilising each others Strengths & Weaknesses
Encouragement
Group Decisiveness
Multi-Tasking
There are many lessons to be learnt along this journey, both as individuals and as a team. In life we need to know how to contribute as an individual and as a team member and during your event, everyone will get a chance to be both.