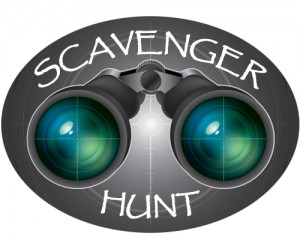 Program Details
Type of Program: Transitional
Optimal Time: 2-4 hrs
Group Size: 6 +
Outcomes
Some of the outcomes that you can expect to achieve through one of our scavenger hunts would be:
Time Management
Planning & Strategy
Increased Communication
Healthy Competition
Leadership
Utilising each others Strengths & Weaknesses
Encouragement
Group Decisiveness
Multi-Tasking

There are many lessons to be learnt along this journey, both as individuals and as a team. In life we need to know how to contribute as an individual and as a team member and during your event, everyone will get a chance to be both. Our scavenger hunt is designed to give you the flexibility you need. Ultimately we can conduct our hunts where ever you want them to be and we will tailor them to suit your needs.
A Scavenger hunt is the perfect all-round activity! Travelling around the city either on foot or public transport, scavenger hunts will take you to places you never thought existed. Collecting items, taking photo's, asking questions and meeting people will all be just in a day's work when you are out and about on your scavenger hunt. If you want to be champions however, you will need to be on your toes and have your wits about you because when you are against the clock only the strong will survive.
The hunt will begin when teams are issued with their "Hunting Guide" this will tell them where they need to be and when. Although teams will have set locations that they need to visit at set times, outside of those, there are a number of different tasks that they need to complete as well. In order to be successful at this program, teams really need to come together, plan effectively and use their time wisely or else they will simply be left behind.
This program works on a points basis and everything that teams do will be rewarded, but don't be fooled because threats are around every corner and if you break the rules or don't read the fine print you may be penalised.
Your scavenger hunt will see teams crossing paths at a number of points throughout the program. They will however be only with their team for a large portion of the event aswell. The great thing about this set-up is that teams are never quite sure how well another team is doing at any one point so announcing a winner at the end is always a fantastic surprise.
Where you start and finish is up to you. Of course we can suggest locations, however in reality we can alter our course to suit your requirements so just let us know.
Scavenger hunts are extremely fun for all participants and the great thing is that hidden amongst all that fun are a lot of valuable and often well needed team building outcomes.
Locations
Our scavenger hunts can be run in all capital cities and can be tailored to suit your needs. We are able to start and finish in any location which gives you plenty of flexibility. To get scavenger hunt team building ideas relevant to your state, please click on your state below:
---
Pricing
To find out more about our Scavenger Hunt and for pricing, please click the link below and send us an online enquiry with your event details.
---
You May Also Be Interested In
Looking for other ideas, you might also be interested in our Treasure Hunt program.